---
NOTE: This page has not been updated recently. Please see Suggested Starting Points for more recent work.
---
EIS Lab Gallery
Welcome to the EIS Lab Gallery. Please enjoy your visit, and feel free to follow the links for more details. (At present only our Design-Analysis Integration exhibits are open.)
Design-Analysis Integration
Ubiquitization Methodology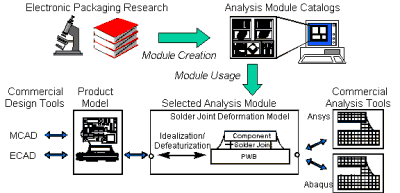 Design-Analysis Integration Methodology for Advanced Technology Transfer [Peak, et al. 1999]
A methodology for transforming analysis research into highly automated analysis modules for regular designer usage. Based on the Multi-Representation Architecture (MRA), a design-analysis integration strategy which represents design-analysis associativity explicitly. Uses a combination of constraint graph and object techniques to provide flexible, highly semantic mappings between commercial design and analysis tools.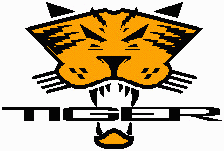 Usage of the MRA in TIGER - a DARPA-sponsored demonstration of prime-supplier collaborative engineering [Peak et al. 1997]. Includes the self-service Internet based engineering service bureau (EBS) paradigm [Scholand et al. 1997] enabled by STEP product-data driven analysis [Tamburini et al. 1997].
Analysis Module Results
<! IMG SRC="3d-sj-stress-model.gif" WIDTH=285 HEIGHT=303>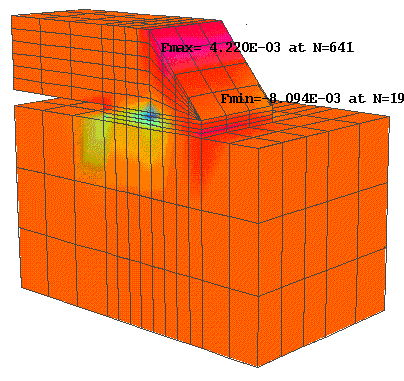 Shear Strain Results from an Automated Solder Joint Analysis Module [Peak et al. 1998]
Automated finite element analysis (FEA) from a solder joint deformation catalog - a selection of analysis modules created using the above DAI methodology and implemented in DaiTools .
Modularized Parametric Modeling Results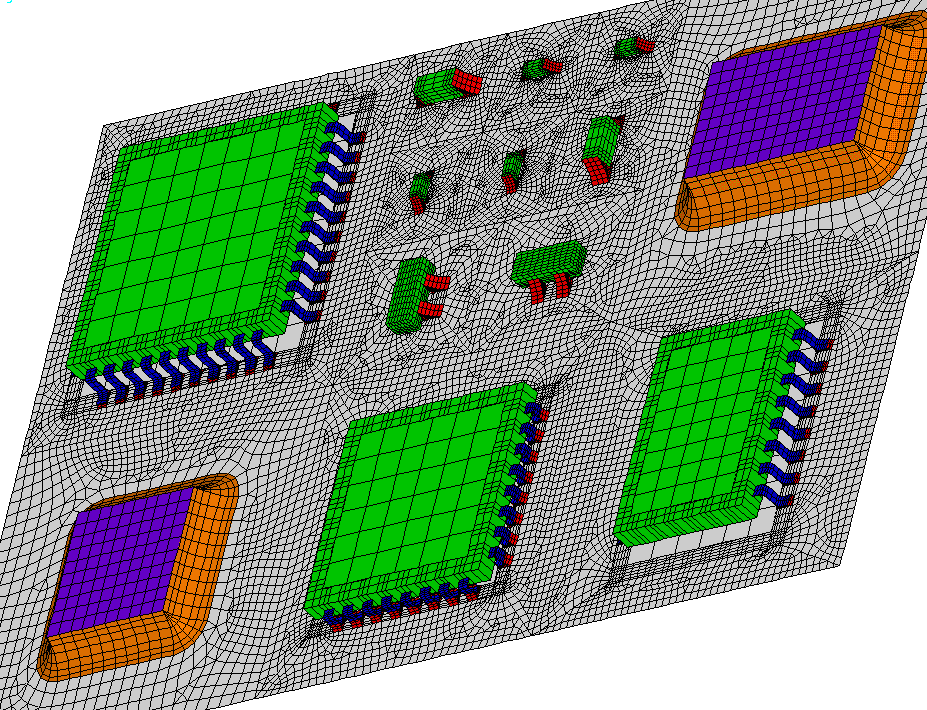 Autogenerated PWA Finite Element Mesh [Zhou and Fulton, 1997]
Automatically generated using a modular, parametric technique for creating complex FEA models from product data.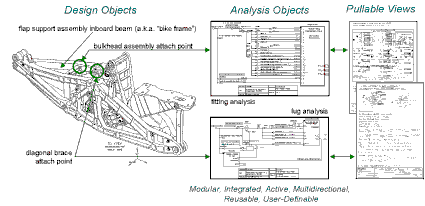 Integration of Aerospace Structural Analysis via the Constrained Object-Based (COB) Extended MRA [Boeing PSI, Peak et al. 1999]

Work in Progress!